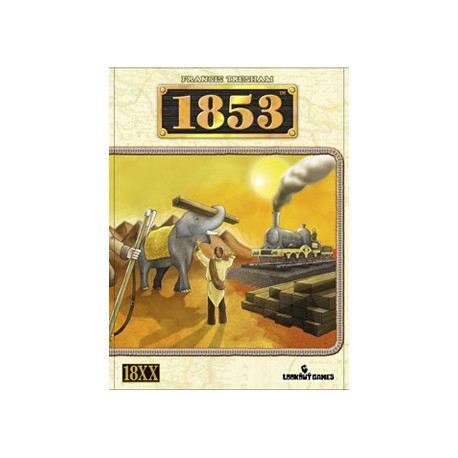 Vergrößern
Produkt aus Ihren Favoriten entfernen
Produkt zu Ihren Favoriten hinzufügen
1853 India, EN
1853™ India is a railway building game using the 18XX game system, set in imperial India. It was originally published in 1989 by Hartland Trefoil. Contrary to many other 18XX games, 1853 does not require aggressive stock trading, but skills in engineering the best possible routes. 1853™ is a game that takes several hours to play. Even players familiar with the rules should require at least four hours.
Components
1 Map of India
8 Company Charters
Assorted Monies
44 Wooden Tokens
1 Wooden Priority Marker Token
72 Stock Certificate
37 Locomotive Cards
4 Locomotive Markers
217 Die Cut Hexagonal
1 Rulebook
Sammeln Sie mit dem Kauf dieses Produktes Sie bis zu 6 Treuepunkte. Ihr Warenkorb hat insgesamt 6 Punkte die in einen Gutschein umgerechnet werden können im Wert von 1,20 €.