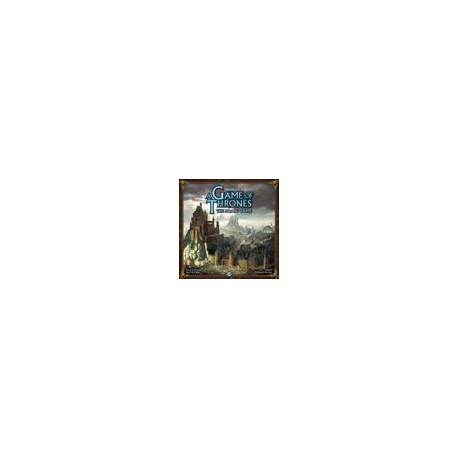 Vergrößern
Produkt aus Ihren Favoriten entfernen
Produkt zu Ihren Favoriten hinzufügen
A Game of Thrones Boardgame 2nd Edition
The updated second edition brings a host of enhancements to your A Game of Thrones experience. It incorporates elements from previous expansions, including ports, garrisons, Wildling cards, and Siege engines, while introducing welcome new innovations. Convenient player screens will hide your underhanded dealings from prying eyes, while new Tides of Battle cards convey the uncertainty of war. This, along with updated graphics and a clarified ruleset, means the time has never been better to claim the Iron Throne.
Content
• 1 Rulebook and 1 Game Board
• 138 Plastic Units
• 105 Cards
• 6 Player Screens
• 266 Tokens and Overlays
Sammeln Sie mit dem Kauf dieses Produktes Sie bis zu 5 Treuepunkte. Ihr Warenkorb hat insgesamt 5 Punkte die in einen Gutschein umgerechnet werden können im Wert von 1,00 €.