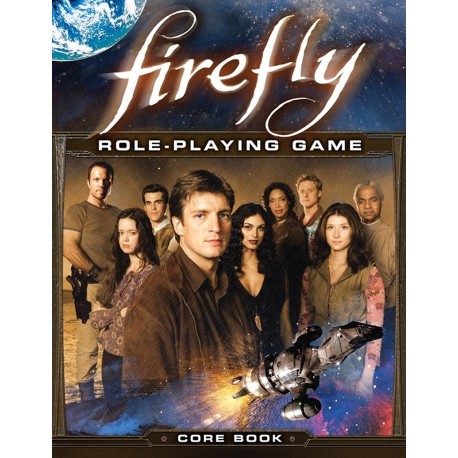 Vergrößern
Produkt aus Ihren Favoriten entfernen
Produkt zu Ihren Favoriten hinzufügen
Firefly RPG (HC) Core Book
The FIREFLY RPG puts you right in the middle of the action of the wildly popular television series. You and your Crew will trade bullets with fearsome bounty hunters, folk who want what you have, or varmints that try to put out the light of hope you represent. Keep your Browncoat banner flyin' high and dodge Alliance cruisers. Side with the Alliance and track down riff-raff to haul 'em in for justice. Explore your 'Verse to find a crew, find a job, and keep flyin'!!!
The Firefly RPG uses a freewheelin' version of the award-winning Cortex Plus System to bring the 'Verse to life online or at your table in this 364 page, full-color game.
• Find 3 types of characters to play: main cast, 24 archetypes, or create-your-own!!
• Offers lots of GM support by including 75+ characters, GM-facing rules, a sample adventure, and more.!
• System is story-based - perfect for cinematicstyle play.
Sammeln Sie mit dem Kauf dieses Produktes Sie bis zu 5 Treuepunkte. Ihr Warenkorb hat insgesamt 5 Punkte die in einen Gutschein umgerechnet werden können im Wert von 1,00 €.