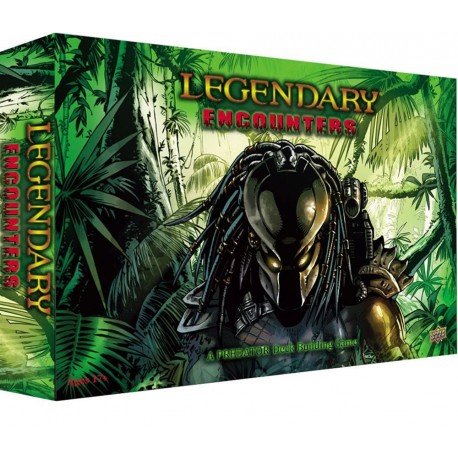 Vergrößern
Produkt aus Ihren Favoriten entfernen
Produkt zu Ihren Favoriten hinzufügen
Legendary Encounters Predator
Legendary Encounters is back with an all new "Predator" core set!

Play as the Predator hunting down humans as well as recruiting the ultimate military unit to track down and destroy the Predator. The game will feature some of Predator and Predator 2's greatest protagonists, including Dutch, Blaine, Mac and Dillon, as they go head to head with the Ultimate hunter.

Players must work with other players to defeat the Predator who is determined to track down its human prey.

Legendary Encounters: A Predator is compatible with previous Legendary Encounters as well!
Sammeln Sie mit dem Kauf dieses Produktes Sie bis zu 6 Treuepunkte. Ihr Warenkorb hat insgesamt 6 Punkte die in einen Gutschein umgerechnet werden können im Wert von 1,20 €.