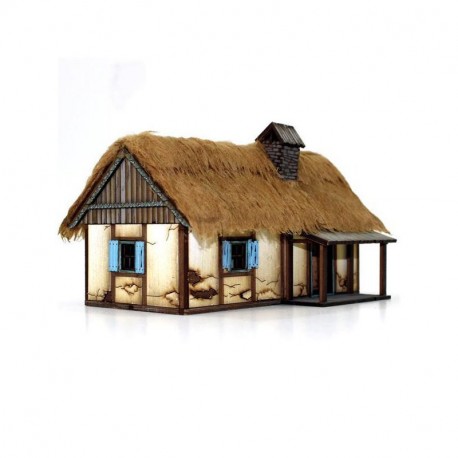 Vergrößern
Produkt aus Ihren Favoriten entfernen
Produkt zu Ihren Favoriten hinzufügen
Polish Rural Dwelling
The Polish Rural Building is a !_28Standard!_ 4Ground model with high detail and pre-painted parts.
This building is a great example of buildings found in Rural Eastern Europe, although this building was made for our World War 2 range it would be perfect for any conflicts from the Napoleonic period onwards.
This building has a wattle and daub exterior with customisable plaster damage and with card shutters for the windows.
Internally the building has working doors and an oven.
Although this building is called a Polish Rural Dwelling it would be built all over Eastern Europe.
28mm Scale models supplied unassembled but painted. Miniatures not included.
Sammeln Sie mit dem Kauf dieses Produktes Sie bis zu 2 Treuepunkte. Ihr Warenkorb hat insgesamt 2 Punkte die in einen Gutschein umgerechnet werden können im Wert von 0,40 €.